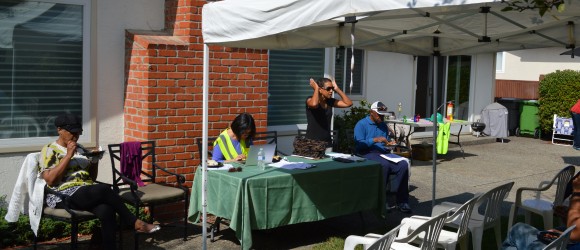 Saturday, September 19, 2015 | 11:00 AM
The Annual Meeting is an important Community event that is open to all HOA members as well as our neighbors outside of the HOA boundary, but still in our development.
This meeting reviews the HOA Committee Activity, Budget, current state of the HOA and updates from the President and other Board Members.   If you have ever been curious about the what the Association does for you, this is the meeting to attend.
The Board has special guest presentations at the meeting. Last year, Fire Captain Reed (who is our neighbor) spoke to the meeting attendees.   OPD, Captain Tull spoke in 2013.
Please keep an eye out for your voting proxy, RSVP and more information about the meeting. If you only attend one SHHOA event in 2015, this is the one to attend!!
 2014 Annual Meeting