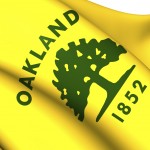 It time again for National Night Out.  This year marks the 31st Anniversary of the National Night Out Organization and very first NNO in the US.   As you may have seen from our Yahoo! news group, there are a variety of block hosts throughout the neighborhood getting ready to host neighbors and be visible tonight.
National Night Out is a phenomenal opportunity to show our neighborhood strength and spirit, be visible to each other, and get to know our neighbors.   Neighbor relationships are one of the best ways to fight crime and know the regular comings and going on your block.  Usually with NNO, you will see representatives from the Oakland Police Department and other City entities visiting the neighborhood and getting to know us.
What can you do tonight?
Leave your porch lights on
Walk your block
Join one of the block parties
Introduce yourself to a neighbor
Hosted Block Parties from 7:00 – 9:00 PM:
Pinecrest: 

 

5105 Pinecrest Dr., bring a seat & a treat to share
Surrey Lane: 8130 Surrey Lane.  Everyone from Keller up is welcome.  Bring a chair & cookies.
Coach Drive
If you do not see a party for your street, you are welcome at any of the ones listed.   There very well may be other gatherings that have not been publicized on the Yahoo! Group.
For more information about National Night Out, check out our standing NNO page with links to the main organization.
If you are hosting and take pictures, please forward them to kris@kdbaitooconsulting.com so they can be included in a follow up blog.  Have a great evening everyone!!
The dates on the CORE classes have changed!!
We all live by the Hayward fault and a high fire woodland area.  We know it… we worry… and we procrastinate preparing.  Here is something that you can actually do to help your family and your neighbors, plus, it's free and right down (or up) the street.
Free CORE Classes Offered in Sequoyah Hills
Jeff Morelli is offering the CORE series just for our community this Summer. The classes will be held on lower Hansom.
The first is a CORE I class on July 10th from 6:30-9:00 pm The focus of this class is Home and Family Preparedness which covers topics such as supplies, how to create a family disaster plan, utilities , fire suppression and much more.
The second is a CORE II class on July 17th covers Neighborhood Emergency Response and covers topics such as how to organize a neighborhood response group, the Incident Command System including Damage Assessment, Search and Rescue and Disaster First teams. Sustainability in our neighborhood shifting from response into recovery.
These are FREE classes sponsored by the City of Oakland's CORE Program The main focus of these classes is to help better prepare you before during and after a major disaster occurs.
For those of you who would like to attend please contact Jeff directly at 510-333-3650 during the day. R.S.V.P is important so that Jeff can ensure he has the right amount of materials for the group.
For more information about CORE or Communities of Oakland Respond to Emergencies,
please click here (http://www2

NULL

.oaklandnet

NULL

.com/Government/o/OFD/s/CORE/index

NULL

.htm)
.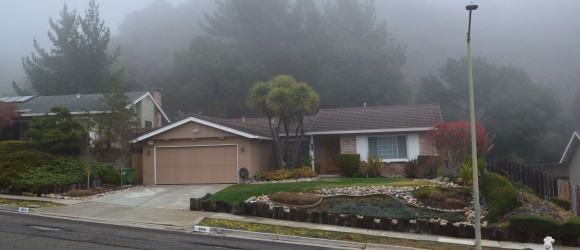 Did you know that you can recommend your favorite company or service provider?   We have started a list of community referrals for the SHHOA.  Just click on over to our referrals page to see the list or recommend your favorite people.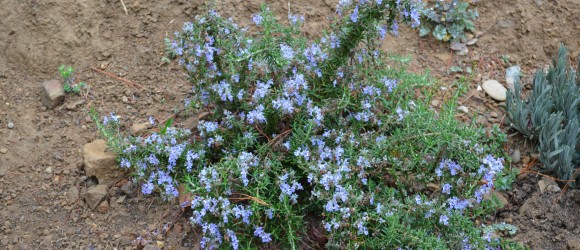 With one of the worst droughts upon us that California has seen, it is never too late for resources to update your garden, help support what you have an find new ways to conserve.
Evergreen Nursery (http://www NULL.theevergreennursery NULL.com/) is a local garden staple and often offers classes on gardening basics, California Native planting and June 28th, they happen to be hosting a class on Drought Sustainable Gardening (http://www NULL.theevergreennursery NULL.com/events/drought-sustainable-gardening/).   They have additional tips on:
Drought Tolerant Plants (http://www

NULL

.theevergreennursery

NULL

.com/2014/06/09/drought-tolerant-plants-2/)
The Benefits of Mulching (http://www

NULL

.theevergreennursery

NULL

.com/2014/06/09/benefits-mulching/)
Watering Wisely (http://www

NULL

.theevergreennursery

NULL

.com/2014/06/09/watering-wisely/)
Another great resource is the Grand Lake Ace Hardware & Nursery (http://www NULL.yelp NULL.com/biz/grand-lake-ace-hardware-nursery-oakland-2).  They are consistently written up in the San Francisco Chronicle and other local blogs as a great place to go for California Natives and plants that thrive in our East Bay and Oakland Micro Climates.
Another resource, especially for vegetables is McDonnell Nursery (http://www NULL.mcdonnellnursery NULL.com/) in Orinda.  They have a great selection of organic veggies, regular veg and acres of landscape plants.  They can easily handle any yard project you may have.  Like Evergreen, McDonnell Nursery has a plethora of tips and ideas on their website.  For water efficient color in your garden, they suggest: marigold, lupine, cosmos, verbena, sage and hibiscus.  They have a great link on caring for your trees during the drought (http://www NULL.mcdonnellnursery NULL.com/html/trees1 NULL.html).
For more water wise gardening tips, check out the Water Smart Center on the EBMUD website (https://www NULL.ebmud NULL.com/environment/conservation-and-recycling/watersmart-center).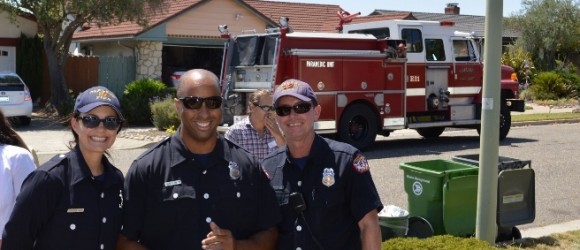 The 2014 Sequoyah Hills HOA block party was definitely a success.  The Board would like to thank everyone who came out today to meet your neighbors and for your continued support in making this a great community to live.  We especially would like to thank Chris Quan for hosting the event in front of her home.   Thank you, thank you, thank you!!
We would also like to thank the members of Oakland Firehouse Station #21 who brought out their engines and entertained kids and adults alike.
As pictures are worth 1,000 words, take a look at the festivities below!!  If you missed it, please think about joining us in 2015.
This slideshow requires JavaScript.